By Mariana Diaz-Wionczek, Ph.D
Hispanic Heritage Month is here! The occasion gives us a whole month to celebrate our roots and instill cultural pride in our kids. Did you know that feeling proud of their heritage gives children higher self-esteem, which in turn, impacts other important aspects of their lives, including academic performance, an improved professional path, and increased overall happiness? Well, it does! Also, children who learn about their ethnic and racial background are more respectful of others and open to differences.
What is Hispanic Heritage Month?
Starting on September 15, the celebration runs for a full month, ending on October 15.  The month-long celebration invites us to honor the native heritage and contributing culture of Latino Hispanics in the United States. It is also an opportunity to recognize the contributions of Latino Hispanic individuals, many of whom have played an important role in the growth, vitality, and culture of our country.
Did you know…
President Lyndon Johnson first approved the celebration in 1968, and it was only one week long. It was expanded to a full month in 1988 by President Ronald Reagan.

September 15 was chosen as the opening date because of its significance for multiple Latin American nations.

It is the anniversary of independence of Costa Rica, El Salvador, Guatemala, Honduras and Nicaragua, which all declared independence in 1821. 

Additionally, Mexico, Chile and Belize celebrate their independence days on September 16, September 18, and September 21, respectively.

Columbus Day or El Día de la Raza, which is October 12, falls within this 30 day period.
Ethnic pride starts with the family, so make sure you share stories and traditions with your kids!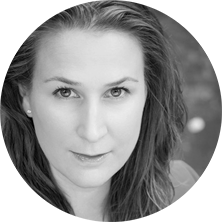 Mariana Diaz-Wionczek, Ph.D
Dr. Diaz-Wionczek is a children's media consultant and advisor. She partners with organizations who strive to have a positive impact on children's lives through high-quality media and technology experiences. She uses extensive experience, knowledge and expertise in child psychology, cognitive development, bilingual education, transculturalism and diversity & inclusion to help develop and produce quality content that resonates with all children.