I was putting on my sneakers when my 8-year old daughter came into the room to inform me that her science project was due the following day, and she needed help. "What? Wasn't it due next week?" I asked in disbelief. She assured me that it was due tomorrow. "Mom is going for a walk now. Can you ask daddy to help you?" I told her. She started crying, "Mom, I can't glue all these things by myself and daddy is on a phone call. My teacher is going to be mad at me if I don't bring my project tomorrow like I am supposed to do!" she said raising her voice and stomping out of the room. I was SO upset. I had been working on a stressful work project all day, and truly needed that walk. I had even put it on the family's calendar, so there would be no question that Mama was not going to be available. But I had also promised my daughter that I would help her with her science project. So here I was, taking off my shoes and setting up the kitchen table to help my daughter finish her science project.
For many parents like myself, taking care of our own needs may feel like something we can do when everything else has been donegoing to work, grocery shopping, homework help, laundry, paying bills, after-school sportsand everybody else's needs are met. We often go from one thing to the next without taking a breath or stopping to think if it is truly necessary to do it all. Sometimes we even try to do several things at once, hoping that we will be more efficient. Making dinner and helping with homework while texting? Check. Although multitasking may seem like a good idea, it actually increases our stress level in a number of ways—we are more distracted, miss important information, and are not able to think as clearly. Parents are more likely to lose their temper with their kids when they are multitasking, which creates a stressful environment for everybody and decreases productivity.
Self-care is not selfish, it is actually a survival strategy. If we skip doctor's appointments, cut down on sleep or ignore a healthy diet, our physical health will be impacted. If we don't have any space to decompress or do something that we enjoy, our mental health will worsen. And here's the thing—when parents "fill their own cups" by taking time to meet their own needs, they have more patience, energy and passion to share with their families. That means children benefit from resilient and healthy parents.
That day, I helped my daughter with her science project until my husband was done with his call. Although my daughter wanted Mama to help her, I left her with dad and went on my walk. It would have been easier to just stay, but I would have been cranky and resentful afterwards. I knew I needed to put on my oxygen mask first, before continuing to help others.
If you want to be a better, more patient parent this year, do one thing—take care of yourself. Here are some ideas to get you started:
Say "No" more often. If you and your family are overscheduled, consider setting some healthy boundaries. You can say no to some birthday parties or other social events, so you have time to rest and enjoy each other before the week starts. Work with your children to choose the activities they would prefer to do, so they are involved in this process and gain a sense of control over their time.
Check-in with yourself. Find some time to notice how you are feeling. Is there something worrying you? Something you are looking forward to? Just 5 minutes can be enough. This is a time for you to consider the emotions that drive your actions.
Exercise. Find an activity that will get you moving; it can be something simple like walking around the block or dancing to your favorite song. Choose something you can realistically incorporate in your schedule.
Create independence. Many times we do things for our kids that they can do on their own. Think about what jobs or activities your children can do independently, so you can be free to do other things.
Ask for help. It takes a village to raise confident and healthy children! Friends, relatives, and/or community organizations may be able to give a hand when you need it. Asking for help is not a sign of weakness.
Socialize with friends. Parenting can feel lonely at times. Make time to call or go out for coffee with a good friend, without the children. Connecting with friends and having uninterrupted adult conversations can go a long way towards supporting our own well-being.
Until next time, Happy Parenting!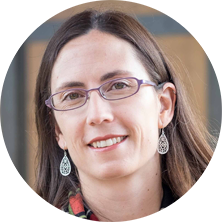 Dr. Lorea Martinez
Dr. Lorea Martinez is a social-emotional learning (SEL) consultant and researcher, supporting schools, teachers and families as they embrace and adopt SEL practices. She is a faculty member of the Summer Principals Academy at Teachers College, Columbia University. She is working on her second book for teachers, Teaching with the HEART in Mind. She frequently blogs about how to incorporate SEL in teaching practices and parenting.
Sign up here to receive weekly parenting tips to grow the social and emotional capacity of your familia.