By Mariana Diaz-Wionczek, Ph.D
Want to upgrade your kids' TV-watching experiences? Need some ideas? This is the article for you!
Some of us feel a bit lost when trying to select the best educational content for our kids. We know that for children to want to watch a show, they have to love it and be entertained by it, but we also want them to get some benefit out of it. The good news is that these days, there is a lot of high-quality TV programming that your kids will love and learn from, making their TV time count.
Something else that increases learning opportunities is when they watch TV with you. This not only adds to your time together but gives you the chance to support their learning. If you speak Spanish at home, make sure the conversations happen in Spanish so they (and you!) can practice. They'll love the time together, and you'll get to learn more about their personality, likes, and dislikes.
Here are some tips on how you can contribute to a meaningful TV-watching experience:
Discuss the show options with your children in advance. Ask questions about what they already know about the show, the characters, and what they find interesting. Allow them to pick from a list of great shows you preselected for them. (See our recommendations below.)
While watching, point their attention to important things in the story or about the characters. Keep all the questions until after the show.
After watching, ask questions about what happened, and discuss your childrens' favorite parts. Talk about the characters and their adventures (the plot).
Ask them to make connections between what they watched and the real world. For example, how is the setting of the show different from or the same as their neighborhood? How are the characters similar to and different from them and their friends? This will contribute to an understanding of diversity and tolerance.
Here are some of our educational TV shows recommendations. Check them out!
Preschool programs
Programs for children ages 3 to 5 tend to focus on school readiness, but there are many other appealing options around topics such as science, culture, and social-emotional skills.
Now in its fifty-first year, Sesame Street, on PBS, is a classic with solid learning content that supports early skills in literacy, math, and science all while exposing viewers to diverse cultures and characters—including puppets and humans of all colors. The show also has a strong social-emotional component and addresses topics such as divorce, military families, and homelessness in a way that is age-appropriate for the audience.
Another great PBS show is The Cat in the Hat Knows a Lot About That!, an animated series that introduces important scientific skills such as the importance of exploring the world around us, asking questions about it, and following a process to come to a conclusion, all inspired by the Dr. Seuss classic book The Cat in the Hat.
Other good preschool shows with a science curriculum are Sid the Science Kid (PBS), Earth to Luna (Universal Kids), and Tumble Leaf (Amazon Prime).
Wallykazam! (Nick Jr.) offers an appealing literacy curriculum.
Peg + Cat (PBS Kids) focuses on math skills.
For bilingual content in English and Spanish, check out Canticos (Nick Jr.), a series that features nursery rhymes inspired by Latin American songs; Handy Manny (Disney), an animated series that reinforces common Spanish words and phrases and introduces viewers to a few new ones; and Nina's World (Universal Kids), a show that celebrates multiculturalism and family with strong Latino elements.
Kindergartners may continue to enjoy these great preschool shows, but once they turn 5, kids are ready for more sophisticated content.
Cyberchase (PBS) is a series that revolves around problem-solving adventures in a fantastical world where collaboration is key.
Another good math show is Odd Squad (PBS). It incorporates math concepts such as patterns and numbers in an exciting multimedia product.
WordGirl (PBS Kids), a literacy-driven show which introduces children 5 and up to advanced vocabulary words and teaches their meanings by using the words in different contexts. Learning new words fosters better reading comprehension.
There is a lot of great science, technology, engineering, and mathematics (STEM) content for grade-aged "big kids."
For first-graders and up, we recommend Planet Earth (Discovery) and Planet Earth II (BBC America) a stunning high-definition series that uses state-of-the-art equipment and the most advanced video technologies to capture incredible footage of animals in their natural environments. You might want to prescreen it, as the footage sometimes shows animal activity that might be scary to your child, such as a predator hunting its prey.
Xploration Outer Space (Fox) is a series good for first-graders and up that relates STEM concepts to space discovery and scientific exploration.
For second-graders and up, SciGirls (PBS Kids) is a show that encourages girls in STEM and strives to change how they view traditionally male fields like engineering and technology.
For older kids (fourth grade and up), we recommend MythBusters (Discovery), a show where the hosts test urban legends to debunk all sorts of myths, and How Stuff Works, an eye-opening series that inspects how basic resources like aluminum and iron are turned into everyday products.
Keep in mind that since you know what's best for your family, you might want to first watch a couple of episodes yourself of the shows you are considering for your kids. That way you can make sure the shows meet your expectations for fun and education. Enjoy!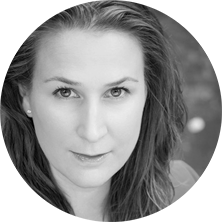 Mariana Diaz-Wionczek, Ph.D
Dr. Diaz-Wionczek is a children's media consultant and advisor. She partners with organizations who strive to have a positive impact on children's lives through high-quality media and technology experiences. She uses extensive experience, knowledge and expertise in child psychology, cognitive development, bilingual education, transculturalism and diversity & inclusion to help develop and produce quality content that resonates with all children.