Cleo & Cuquin Family Fun! Math Kits
Explore + Learn App
When parents get excited about math, children get excited too! Join your child on their math adventure and discover engaging, bilingual (English/Spanish) hands-on and digital activities that will build your child's kindergarten readiness. The Cleo & Cuquin Family Fun Math Kits and Explore + Learn App have been designed to work together. These educational games and activities for preschoolers will support children in learning, help them develop positive attitudes toward math, and bring fun time to family time!
Learn Through Play in English and Spanish!
Advance your child's higher-level thinking skills, problem-solving, and collaborative skills with fun math games and activities built around educational goals. They'll learn about:
3D Shapes

Counting

Sorting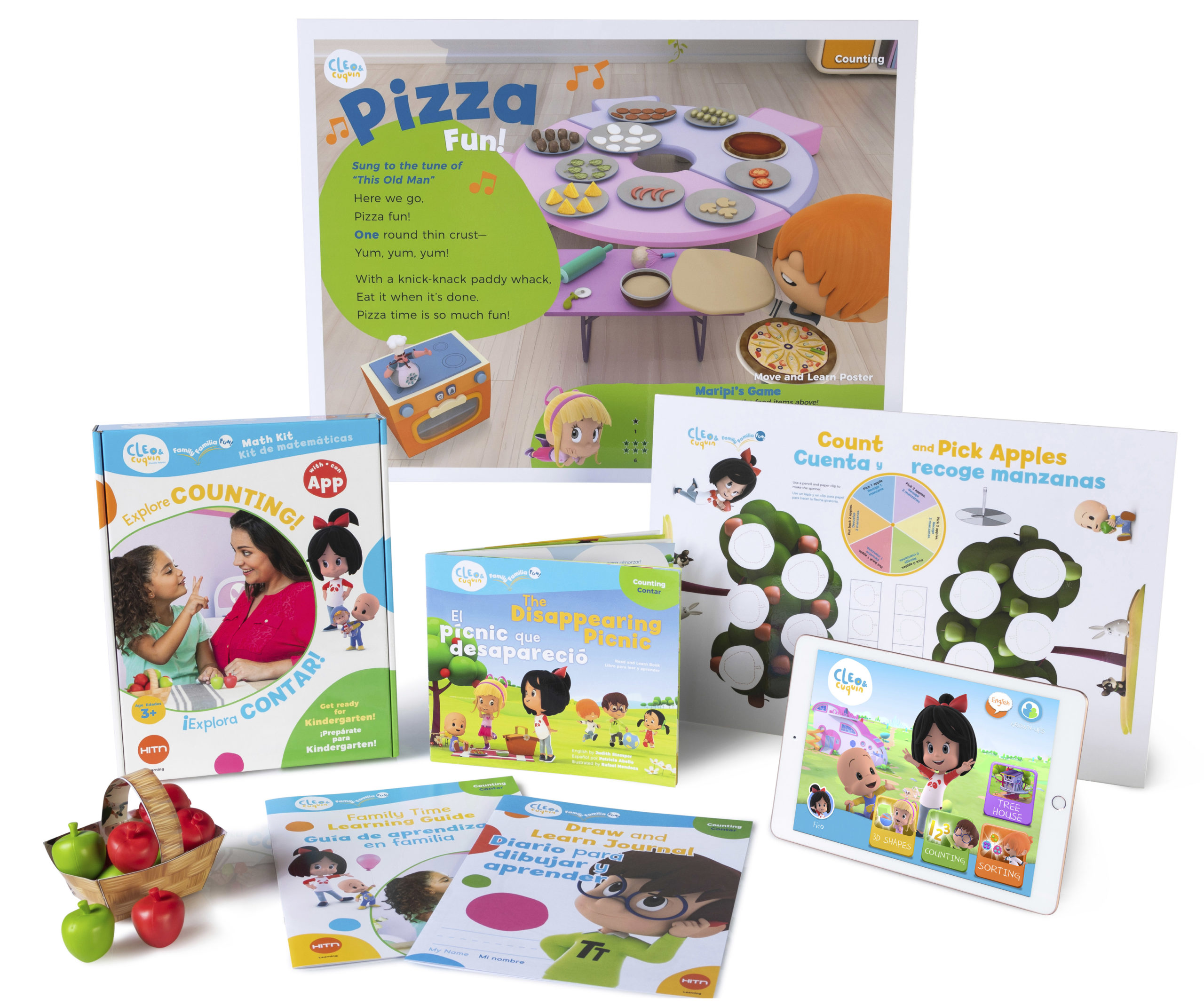 Play and Learn Board Game
Free Access to Explore + Learn App. *Each kit contains a coupon code for free access to that topic's digital content. Additional in-app purchases are also available.
Family Time Learning Guide
Age: Preschoolers 3-5
Your child can play on a smartphone or tablet from anywhere. With the Explore + Learn App favorite YouTube characters Cleo & Cuquin help your child learn essential math skills with:
Entertaining bilingual English/Spanish education games and activities.

60+ math activities!

Engaging digital bilingual educational activities, games, videos, music, and augmented reality (AR).

Parent Dashboard where parents can follow their child's progress.
The Cleo & Cuquin: Explore + Learn App is available on iOS and Android.
Register Your Cleo & Cuquin: Explore + Learn App.
Create your account here